Madison Gallery Named one of "The Best 500 Galleries Worldwide"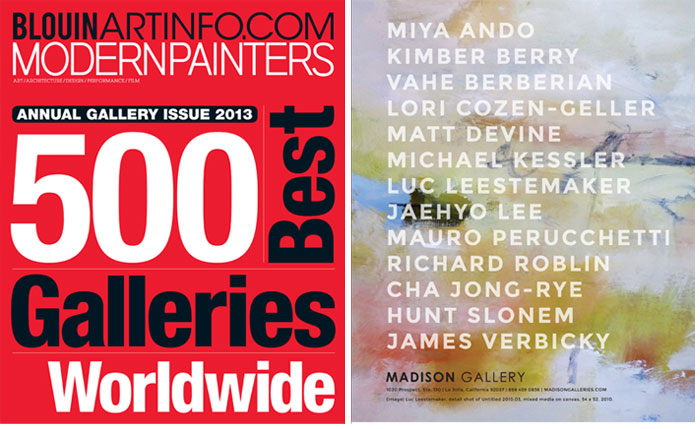 For Immediate Release:
Modern Painters Magazine, a division of Louise Blouin/ArtInfo Media, recently released their Annual Gallery Issue for 2013 featuring the "Best 500 Galleries Worldwide," and has included Madison Gallery in this prestigious listing. A truly widespread selection, only 100 galleries in North America were included, and among those, Madison Gallery is honored to be the only gallery based in San Diego. The issue showcases the top players in the art world right now and around the world. Louise Blouin Media, whose other publications include Art & Auction, Gallery Guide, and ArtInfo.com, accurately represent an international view on the art world with bureaus in Europe, Asia, and Latin America and contributors worldwide.